Wheelchair Vans for Sale Nationwide
MobilityWorks is the largest provider of late-model and
pre-owned wheelchair vans
and handicap accessible vehicles in the United States. With
over 90 locations
, we offer no-hassle financing, the industry's first FLEX lease, and even service for your
accessible vehicle
. We also have a comprehensive suite of
extended service contracts
and emergency roadside assistance coverage that can be tailored to the protection level you choose.
0 Wheelchair Vans for Sale
Sorry we couldn't find any results to match your search.
Try removing some filters, start over or visit our vehicles page to learn about our engineered-to-order options. For additional information on vehicles available in our inventory, please contact us.
Rear Entry vs. Side Entry Vehicles
When choosing which wheelchair accessible vehicle is right for you, deciding between a side entry or rear entry conversion is a good place to start. Side entry ramps are a popular choice among wheelchair users who plan to drive their vehicle, while rear entry designs are ideal for caregivers or wheelchair users who prefer to ride as passengers. The two styles differ in everything from layout and interior space to cost and parking capabilities. To learn more about which type may be right for you, read our blog on side entry vs. rear entry wheelchair vehicles.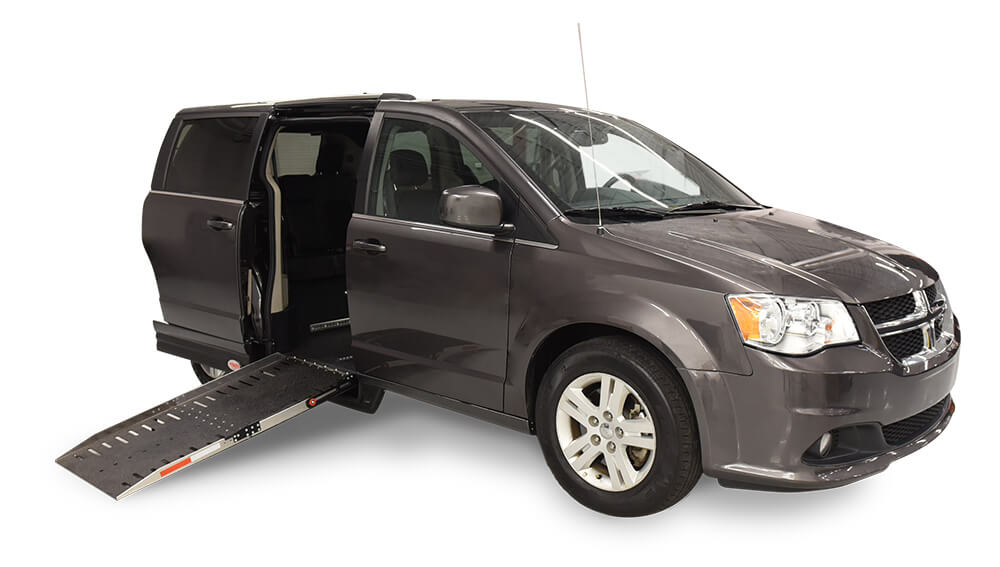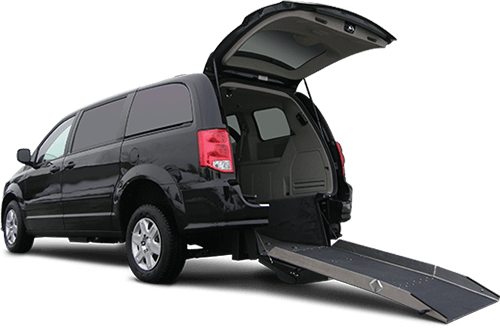 Financing Your Vehicle
MobilityWorks offers flexible financing options for your wheelchair van purchase. We can custom tailor the terms of your financing to meet your individual needs including the length of your loan, the monthly payment amount, and the level of protection that you choose. In addition, we've secured special promotional vehicles with monthly payments designed to fit your budget. We also offer leasing on our vans for those who prefer this option.
Renting a Wheelchair Van
Renting an accessible vehicle from MobilityWorks is now easier than ever! Whether you just need transportation for an afternoon doctor's appointment or for a month-long family vacation, we have a selection of vans waiting to take you there safely and comfortably. With over 90 locations across the country, our rental department is ready to get you on the road so you can be there for life's important moments. Visit our Wheelchair Vans for Rent page to learn more and make a reservation.
Wheelchair Lifts & Scooter Lifts
While most wheelchair vans come standard equipped with a ramp, wheelchair and scooter lifts are another common way to access your vehicle. Our MobilityWorks certified professionals can install these lifts on your existing vehicle, whether it's brand new or used. The type of wheelchair lift that is right for you will depend on factors such as the type of vehicle you own, weight requirements, and travel lifestyle, to name a few. Visit our team for a complete assessment and receive a recommendation for the right lift solution.