Accessible Rental Vehicles Will Take You There
The little things in life can make a big difference. It's why MobilityWorks has been helping people connect with who and what matters most since 1997. MobilityWorks offers wheelchair accessible van rentals to help you decide which accessible vehicle fits your needs. We also have wheelchair van rentals available to help you with occasional transportation needs — locally or nationwide. You can rent for a day, a weekend, or longer.
View Rates | Contact Us | Roadside Assistance (877) 255-8871
The MobilityRental Difference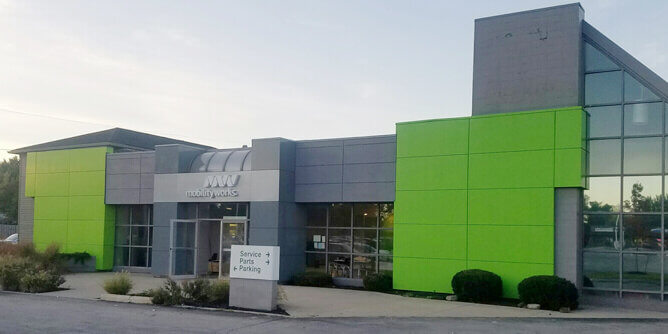 Convenience
Rental Locations across the Country
Conveniently located near 13 of the top airports in the United States
Van Delivery Available (additional fees apply, based on availability)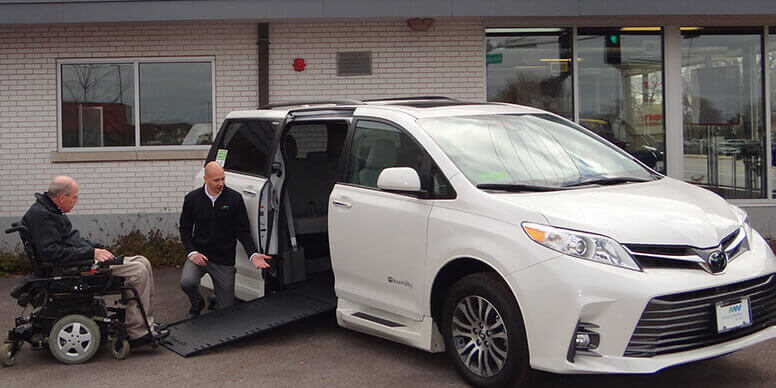 Options & Inventory
Side and rear entry vehicles available
All vans are equipped with easy-to-use retractable tie downs
New model vehicles
150 miles per day provided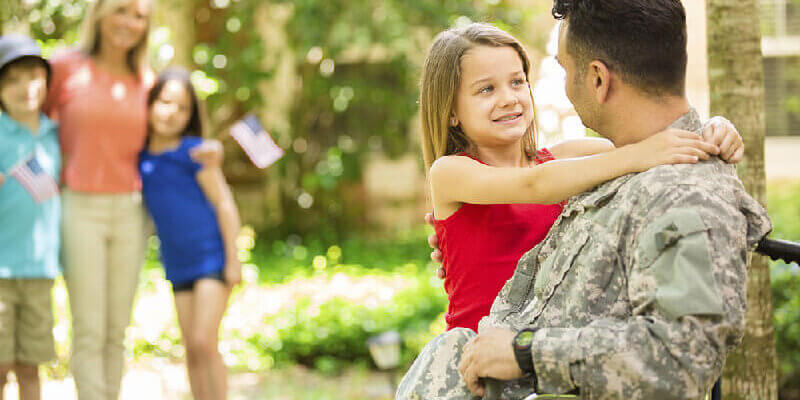 Specials
Weekly and monthly discounts
Weekend special
Veteran Discount
Service discount (available when servicing your vehicle in our locations)
Service You Can Trust
Professional demonstration of the vehicle and ramp system
24 hour emergency roadside
Wheelchair Getaways membership, the nation's largest accessible rental network
Selecting the Right Wheelchair Van Rental
A Side-Entry Lowered Floor minivan will work in most cases.  Other things to consider include.
Passengers - How many will typically be in the van?
Storage - Will you often require luggage or medical equipment?
Wheelchair Dimensions - See below on how to measure your wheelchair or scooter.
How to Measure Your Wheelchair or Scooter
HEIGHT: Measure from the floor to the top of the user's head
LENGTH: Measure from front to back, including feet, baskets, equipment and other protrusions.
WIDTH: Measure from side to side at the widest point, including any protrusions.
WEIGHT: The combined weight of the wheelchair or scooter and the user.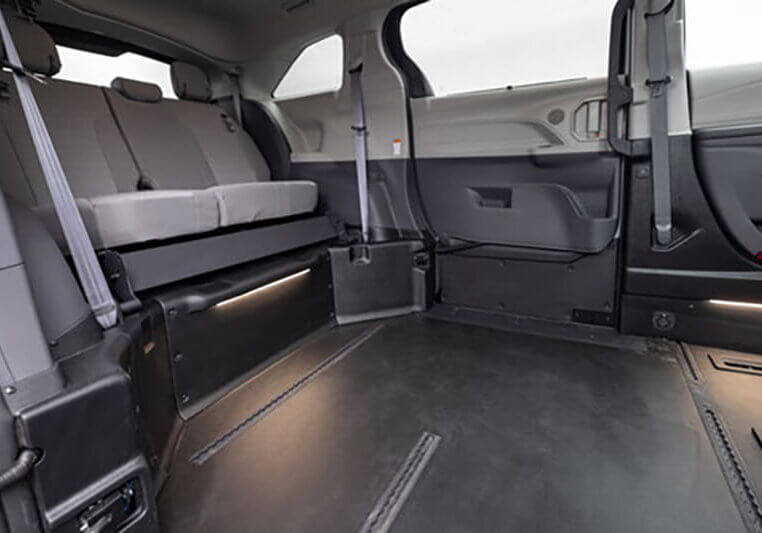 Friday 2pm thru Monday 9am
Ask about unlimited mileage packages
Frequently Asked Questions
Current driver's license for all drivers.
Insurance card complete with agent's name and contact information.
Flight information if applicable.
Pick up dates, times and location if pick up/ delivery service is requested.
Debit card or major credit card to hold the reservation (no deposit required on card)
Inform your rental coordinator if the wheelchair being used is exceptionally wide or tall.
Full refunds are provided if a 24 hour advance notice is provided. For any notice under 24 hours, a $75 cancellation fee would apply.
Payment is due in full at the time of delivery. All airport rentals will be charged 72 hours or 3 days prior to the rental delivery
Our most popular van is a minivan with a side ramp. Some locations also offer rear entry minivans, premium luxury minivans or full sized vans (additional charges may apply) Availability varies by location.
To rent a vehicle you will need to be at least 21 years of age with a valid driver's license and full coverage insurance that will extend to a wheelchair accessible rental van. A copy of your license and insurance will need to be provided.
Our vans are in high demand and it is recommended that you make your reservations at least a couple of weeks in advance. The summer months and holidays tend to book up early so it is best to call as early as possible.
In many cases we can provide delivery of a van. Additional charges will apply. Please notify your rental coordinator at the time of booking your rental if you require this service so drivers can be scheduled and your coordinator can give you a price on this service.
Yes, your rental comes with ProtectionWorks Roadside Assistance.
If you need Roadside Assistance, please call (877) 255-8871
MobilityWorks has partnered with Axiom to provide emergency roadside assistance from more than 35,000 tow providers throughout North America. ProtectionWorks comes with every MobilityWorks rental vehicle and includes: emergency wheelchair passenger transportation, towing, battery service, flat tire assistance, lost key or lock out assistance, out of fuel assistance.
You can rent at any one of our MobilityWorks locations which are conveniently located near many major airports. Click here for a list of our locations.
Most standard rental agencies like Hertz or Enterprise do not offer accessible vehicles. The good news is you're in the right place! We at MobilityWorks have been specializing in wheelchair accessible vehicles (sales, service, and rental) since 1997 and will be sure to help you select the right rental and get where you need to go.
We do! Ask about unlimited mileage packages.
Anyone who does not hold a US issued Driver's License will need to apply for an international driver's permit (IDP) and will also need to obtain proper liability and collision insurance that will transfer to the rental vehicle while they are driving it in the US.  MobilityWorks does not sell insurance in house, so all insurance will need to be acquired outside of MobilityWorks and submitted to MobilityWorks to be verified.
We do!  We are happy to work with your business or organization.  There are additional insurance requirements involved.  We recommend that you contact ne of our rental agents to acquire the information that is needed for commercial, business or organization usage of one of our rental vehicles.