VMI Honda Odyssey Summit™ Power Fold-Out Ramp
Our Honda Odyssey Summit wheelchair conversion van provides style and performance with a traditional ramp system. With a fully-powered, fold-out ramp, the Summit conversion provides additional ramp navigation assistance and a price that appeals to the budget-conscious customer.
VMI Summit™ Honda Odyssey Wheelchair Vans for Sale
Robust Design

The Honda Summit fold-out ramp has high side rails and accommodates 600 pounds.
Removable Seats

Easy-to-remove front seats create multiple seating options for greater independence and flexibility.
Fold-Down Footrest

Offers additional comfort for passengers seated on the rear bench.
VMI Summit™ Power Fold-Out Ramp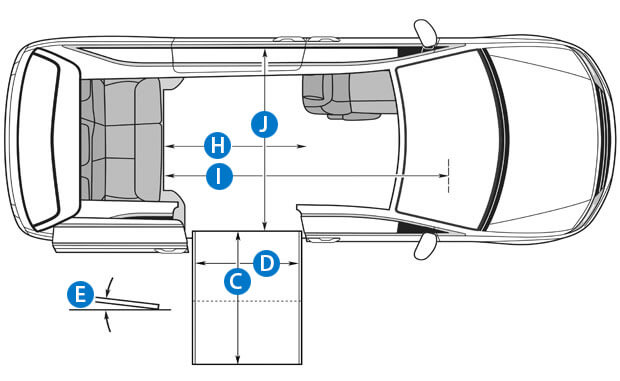 Name of Conversion
VMI Summit
Make and Model
Honda Odyssey
Fold-Out / In-Floor
Fold-Out
Full / Partial Cut
Full Cut
G
Height at Front Row Position
58.3"
H
Floor Length (Behind Seats)
62"
I
Overall Floor Length (Flat Area)
91"
Removable Front Row Seats
Both