Chevrolet Traverse with BraunAbility In-Floor XI Conversion
Built on the Chevrolet Traverse, the BraunAbility In-Floor XI innovative design features:
Spacious cabin for effortless maneuvering
Fits up to two wheelchair users
Seats three 3rd row passengers comfortably
Customized sliding shifter console
Dual-arm sliding door for improved reliability
Lighted in-floor ramp
Offers increased space for wheelchair user in the driver or passenger position.
Rear bench seat folds flat for extra cargo space.
Lighted ramp for easier navigating in darkness.
Chevrolet Traverse BraunAbility In-Floor XI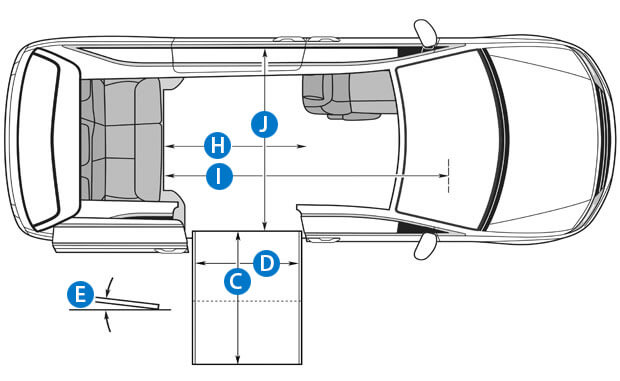 Name of Conversion
BraunAbility Power In-Floor XI
Make and Model
Chevrolet Traverse
Fold-Out / In-Floor
In-Floor
Full / Partial Cut
Full Cut
G
Height at Front Row Position
58"
H
Floor Length (Behind Seats)
57"
I
Overall Floor Length (Flat Area)
89"
Removable Front Row Seats
Both